Congratulations to the 2nd Annual...
YP Honors Awardees!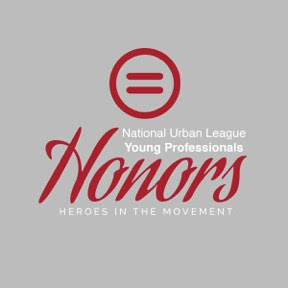 In 2016, the first class of NULYP Honors was named. 30 dynamic young professionals across the country were recognized at the National Urban League Annual Conference - YP LEADS Summit. In 2017, the program became even more exclusive, recognizing 10 outstanding young professionals who exemplify the National Urban League mission through their professional and personal contributions to community and service.
NULYP Honors award recipients receive a package that includes registration to the National Urban League Annual Conference in St. Louis, MO, as well as full travel and hotel accommodations.
This class of YP Honors recipients represent a diverse field of industries and backgrounds, but share the common value of excellence in service. NULYP will celebrate them at our annual Awards Luncheon, which also showcases our top chapters and leaders within the Movement..
#NULYPHonors
Christopher Bruce (Atlanta, GA)
Attorney, Advocate & Exemplary Peer Leader
Samantha Davis (Washington, DC)
Black Youth Motivator & Women's Right's Advocate
Grove (Newark, NJ)
Rising Democratic Leader & Entrepreneur
Sandra Morgan (Las Vegas, NV)
Attorney & Corporate to Community Connector
Stephen Pace (Detroit, MI)
Engineering Innovator & STEM Mentor
Tereance Puryear (Atlanta, GA)
Technology Champion & Leadership Role Model
Adrianne Slash (Indianapolis, IN)
Diversity and Inclusion Expert & Revered Civic Leader
Roy Tatem, Jr. (Phoenix, AZ)
National Political Consultant & Entrepreneur
Jasmine Twitty (Greenville, SC)
Judicial History Maker & Empowerment Leader for Young Women
Michelle Williams (Dallas, TX)
Entrepreneurial Mentor & Outstanding Texan
---

NULYP Annual Awards

Special Congratulations go out to the following Chapters:

Hugh B. Price National Chapter of Excellence -Washington D.C., Thursday Network

James W. Compton Regional Chapter of Excellence (Central) - The Exchange, Indianapolis
Maudine R. Cooper Regional Chapter of Excellence (Eastern) - Northern Virginia Urban League Young Professionals

Sylvia K. Brooks Regional Chapter of Excellence (Southern) - Houston Area Urban League Young Professionals
John W. Mack Regional Chapter of Excellence (Western) - Seattle Urban League Young Professionals

Rookie Chapter of the Year - The Exchange, Indianapolis


National Day of Service Excellence - Los Angeles Urban League Young Professionals
National Day of Empowerment Excellence - Young Professionals Network of the Urban League of Eastern Massachusetts
Affiliate Service Excellence -Greater Baltimore Leadership Association

Regional Chapter Member of the Year (Central) - Nakisha Cannon, Milwaukee Urban League Young Professionals
Regional Chapter Member of the Year (Eastern) - James Jeter, Washington DC Thursday Network
Regional Chapter Member of the Year (Southern) - Micheria Bell, Pinellas County Urban League Young Professionals
Regional Chapter Member of the Year (Western) - Kristin Leek, Seattle Urban League Young Professionals
---
NULYP Distinguished Awards
CHAPTERS
Select Distinguished: Milwaukee, Thursday Network

Distinguished: Indianapolis, Hampton Roads

PRESIDENTS
President's Distinguished:
Kimberly Stallworth - Hampton Roads
Kendra Oates - Thursday Network
Angela Kasey - Northern VA
Oti Peprah - Seattle

Distinguished:
Jason Grove - Essex County
Tereance Puryear - Atlanta

MEMBERS
Select Distinguished:
Michelle Hamilton - Northern VA

Distinguished:
DC - LaTricea Adams
DC - Christopher Austin
New York - Erika Beckles
DC - Nikia Coates
DC - Brian Hence
Atlanta - Shalondan Hollingshed
DC - James Jeter
Atlanta - Ashley Nealy
Essex County - Brian Rock
Houston - Jasmine Turner
Philadelphia - Tomas Varela
DC - Krystina White
Atlanta - Anedra Williams
DC - Kyle Williams
---